Introducing Bi Women's new Assistant Editor, Katrina Chaves!
From Katrina:
The theme of this issue is "Bi Youth." As a twenty-something bisexual woman, this seems to be a fitting moment to join the Bi Women team.
When coming out left me feeling isolated in both gay and straight communities of Rhode Island and Massachusetts, I wanted to find spaces that were both feminist and accepting of all queer identities. For a while, I worried this would be impossible, as many straight friends suddenly became suspicious of my identity, and in the eyes of many lesbians, I was just another girl on her way to becoming gay. Luckily, Bi Women was one of several lifesavers I was introduced to; it served as a reassuring reminder that bisexuality was not a label to be equated with words like "crazy" or "confused." Years later, as an out-and-proud Political Science and Women's Studies major nearing graduation, I am excited to be the new Assistant Editor for a newsletter which represents and discusses bi/queer individuals in our own words. Putting the B back in LGBT is no small or simple task, which further motivates me to do my part in supporting Bi Women.
Related to this youth theme, we hear many vibrant voices in essays by Sara de Souza, Stephany Mahaffey, Liza A., K., Kitty Constantine, Lividia Violette, Celean, as well as a poem by Lena Judith Drake. We learn about the new biyouth.org website, and Lara Zielinsky reviews Map, a coming of age (and out) memoir by Audrey Beth Stein and interviews the author. Jennifer DiOrio discusses her new coming-of-age play, "OFFSIDES."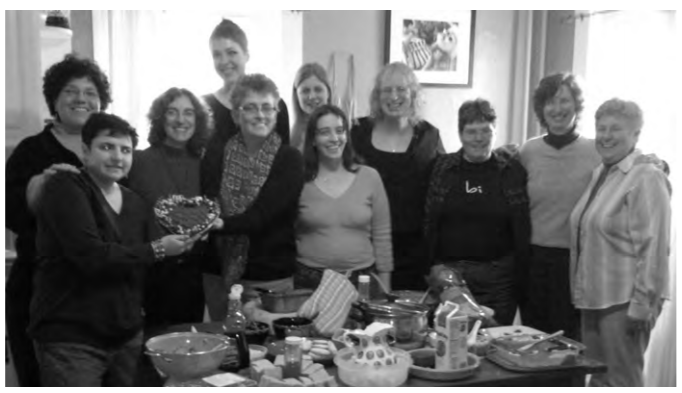 Also in this issue, Amanda Morgan offers her perspectives on 2009's Transcending Boundaries Conference. Lauren Spencer discusses Creating Change 2010 and Amanda Morgan adds commentary about the first-ever day-long Bi Institute held at this conference. Our "Bis Around the World" feature takes us to Nigeria, our "Bi of the Month" is Bisexual Resource Center President and former Bi Women editor Ellyn Ruthstrom, Kim shares a poem and, as always, we offer our calendar of fun-filled events in and around Boston.
And, bi the way, please consider writing something for the next issue! The theme is "Bodies." And we want to hear from you!
Warmly,
Katrina Chaves