By Robyn Ochs and Katrina Chaves
Political Firsts: Kyrsten Sinema, a Democrat from Arizona, has been elected the first openly bisexual member of the U.S. Congress. Her election brings to five the number of out bi state-level elected officials who will be in office come January. Others include state reps. JoCasta Zamarripa (WI, in office since 2010) and Micah Kellner (NY, in office since 2007). Angie Buhl (SD, in office since 2011) is the first out bi State Senator. In addition to these five, out bisexual Kate Brown is Oregon's Secretary of State, making her the highest-ranking out bi official in the US. And last but not least, Mary Gonzalez has just been elected as a State Representative in Texas, making her the first-known openly pansexual elected official in the US.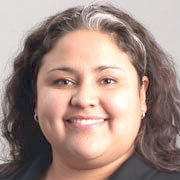 JoCasta Zamarripa
According to a new report published in the Journal of Interpersonal Violence, bi women and gay men face elevated risks of intimate partner violence. The report, based on analysis of California adults, found that bi women had elevated risks compared with heterosexual women and lesbians. However, in 95% of the intimate partner violence incidents, the perpetrator was a male partner, indicating that the violence occurred outside a same-sex relationship.
In a meeting held during the 2012 International Leadership Conference, the boards of directors of OutServe and Servicemembers Legal Defense Network (SLDN) voted to take final steps to combine the two organizations—including the two boards—and elected co-chairs to lead the board of directors of OutServe-SLDN. OutServe-SLDN announced the selection of transgender Army veteran Allyson Robinson to lead the newly combined organization. A graduate of West Point, Robinson commanded Patriot missile units in Europe and the Middle East before she resigned her commission to pursue a calling to Christian ministry.
Olympic gold medalist Nicola Adams was listed as #1 in the UK's 2012 Pink List of most influential LGBT people. More than 1,500 readers voted for influential LGBT people who, they feel, make Britain safer, fairer, better and more entertaining. Adams, from Leeds, UK, is the first—and, so far only—woman ever to win an Olympic medal in boxing. Her image is currently emblazoned on billboards and buses around the country. Adams identifies as bisexual.
Both the Australian Bisexual Network and the German Bisexual Network (BiNe) celebrate their 20th Birthday ABN celebrated with Bi Talk Fest on November 17th, and 'Bi-lesque,' an erotic night of Burlesque and Fetish. The German group marked their anniversary with a bi weekend. In the US, the Bay Area Bisexual Network celebrated its 25th anniversary with a series of events at the GLBT History Museum on Friday, November 16.
Shiri Eisner reports from Tel Aviv that in September the first-ever bi conference took place in Israel. It was a huge success, with over 200 people in attendance. The conference itself was made up of four panels, one lecture and three workshops, all happening over an evening and a day. The conference was totally free, included free vegan meals and was run completely by volunteers. It included lectures about boundary subversions, media representations of bisexuality/pansexuality, and political identities; and workshops about safer sex and consent, bi/pan identities, and feminist crochet. According to Shiri, there are plans to hold another conference next year.
Actress Evan Rachel Wood gets tweeted, "So does this mean you're not bi anymore," in regard to her new relationship. She responds back, "No. It just means I am not single anymore."
Featured image: Nicola Adams