By Robyn Ochs
DESIREE AKHAVAN, a 29-year-old bisexual filmmaker living in Brooklyn, NY, premiered her film Appropriate Behavior at the Sundance Film Festival in January. From the Sundance website: "For Shirin, being part of a perfect Persian family isn't easy. Acceptance eludes her from all sides: her family doesn't know she's bisexual, and her ex-girlfriend, Maxine, can't understand why she doesn't tell them." Akhavan is also co-creator and star of the award-winning Web series The Slope, a comedy that follows a pair of superficial homophobic lesbians in love.
Openly bisexual goalkeeper NADINE ANGERER from Germany is FIFA 2013 Women's World Player of the Year!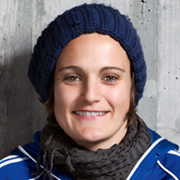 Angerer
And LADY GAGA Stands Up for Herself: ''You know it is not a lie that I am bisexual, and that I like women, and anyone that wants to twist this into, 'She says she is bisexual for marketing,' this is a lie and this is who I am and who I have always been.'' Lady Gaga made these statements as she promoted her latest album ARTPOP in Berlin, Germany.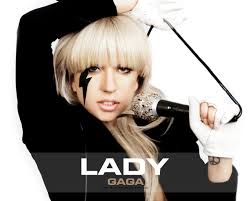 Dutch bisexual speedskater IREEN WÜST became the first openly LGBT athlete to win a medal at the Sochi Olympic Games, taking gold in the 3,000 meters and later winning three silvers and another gold medal. (See featured image)