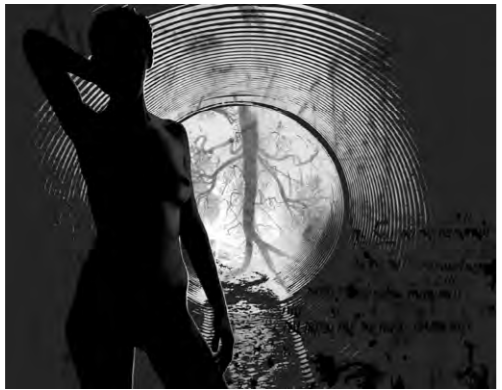 These photographs are part of "Smoke and Mirrors," a collection of artwork by Joni Moore that examines the layers of oneself. Do we see ourselves through mirrors – and whose mirrors are those? The imagery in Ms. Moore's work contains elements from her past and present, fragments of herself, delicately pieced together to form her convoluted vision of self. Through self-portraiture and digital image manipulation, she has created visual stories of who she once was, who she is, and who she hopes to become.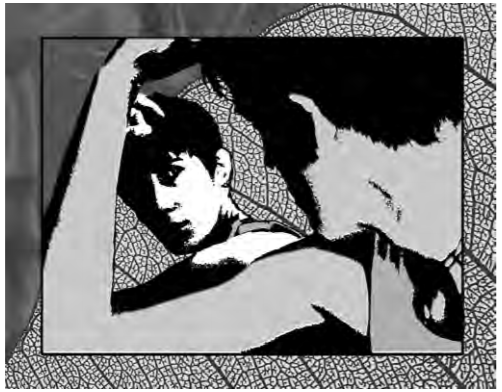 The paintings and, indeed, the life of Frida Kahlo have been a major influence on Ms. Moore's artwork. The diptych "If Ever You Loved Me" / "It Was For My Hair" (on page 1) pay homage to her work. Another influence is music: when she is  creating a piece,  she is sometimes so greatly inspired by the music to which she is listening that to not make this reference would make the piece less than whole; thus, on the piece "Superhero," (not shown) she has handwritten lyrics, the words of musician Ani DiFranco.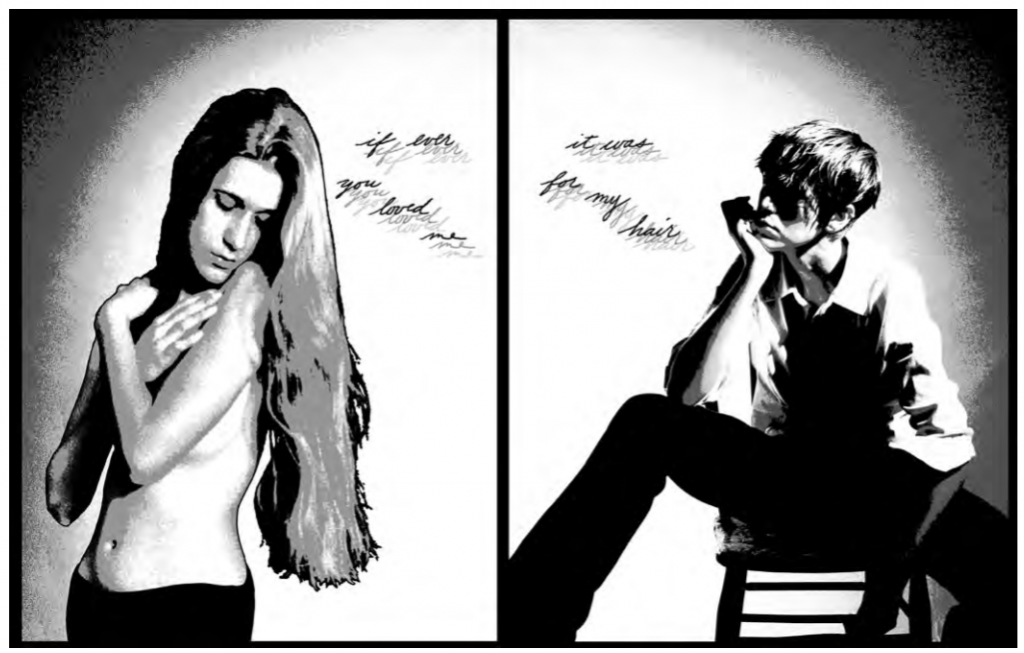 This exhibit fulfills the requirements for  Ms. Moore's senior art review at Northland College in Ashland, Wisconsin, earning her a BA in Fine Arts.
If you would like to view other  works from this and other collections, please visit Ms. Moore's online gallery at http://www.facebook.com/people/Joni-Moore-Photographer/100001004662661, or contact her at jojomo27@gmail.com.